Today 17th of Jan 2019
Very cloudy: Humid air reaches the Alps from the South.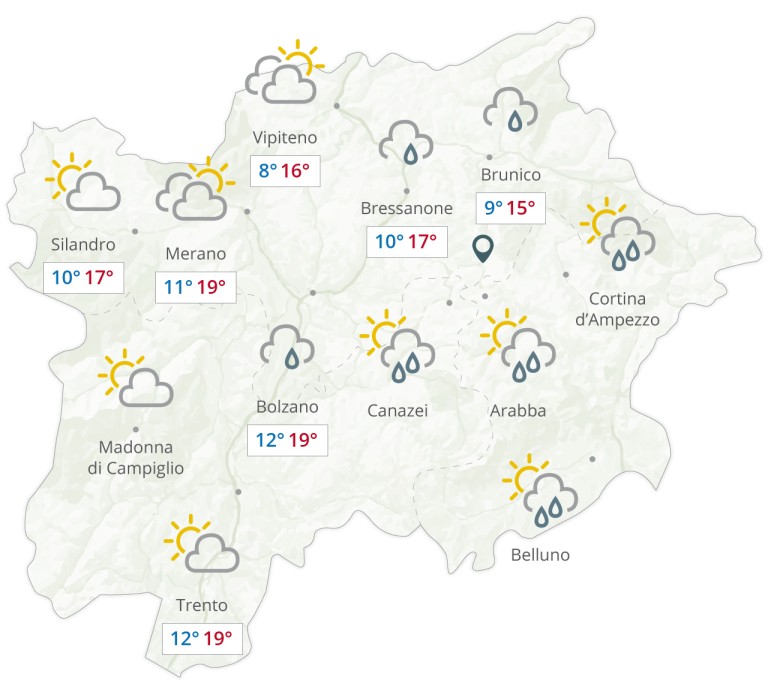 The weather
Very cloudy in many valleys with first rain drops or snow flakes during the day. Probably quite sunny conditions towards the west. Light precipitation during the night. Maximum temperatures between -1° and +5°.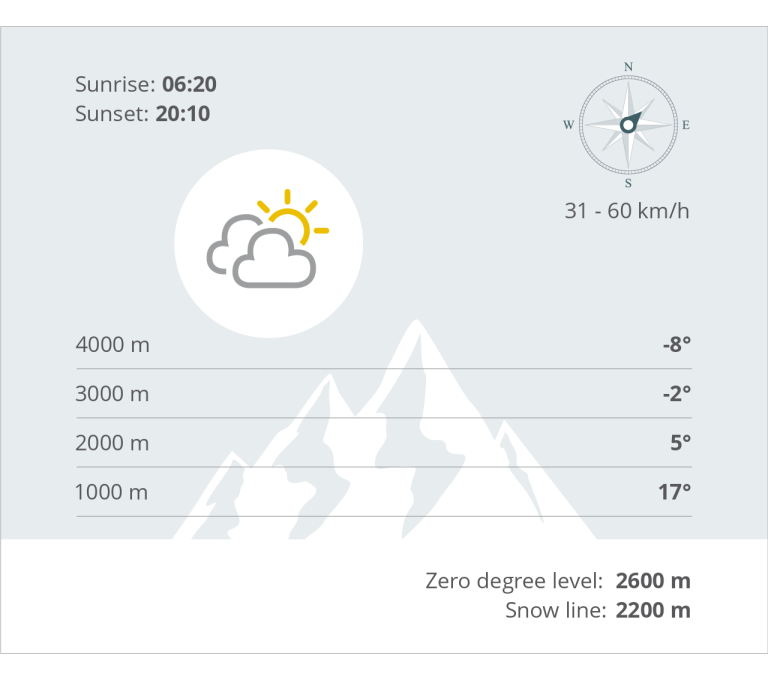 Mountain weather
Reduced visibility due to fog on the mountains, best chances of sun on the highest mountains or in the west. During the day first snowflakes, in the night widespread light snowfall.
Tomorrow 18th of Jan 2019
Sunny weather: Northerly upper level flow.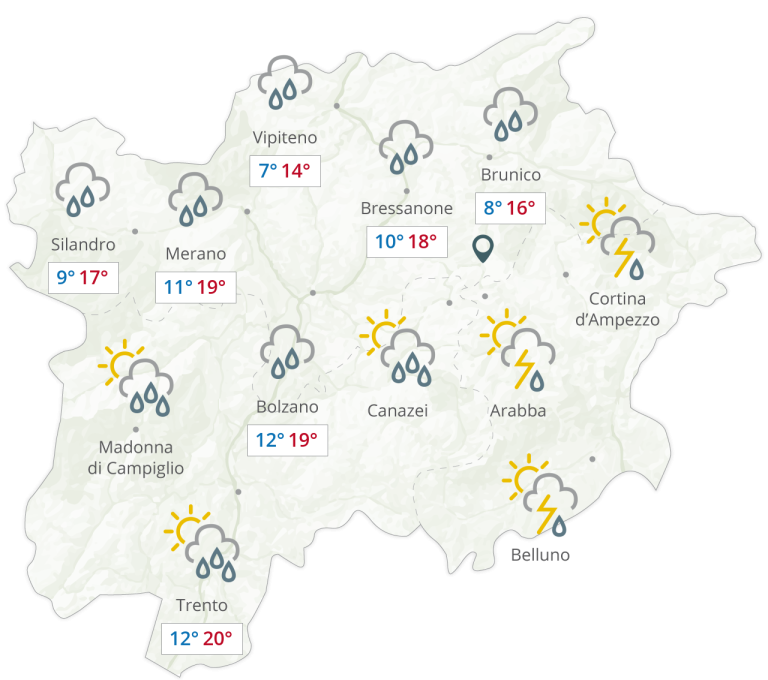 The weather
Very sunny weather with mostly clear skies except for the presence of some residual clouding on the main alpine crest in the morning. Top temperatures between -2° and 10°.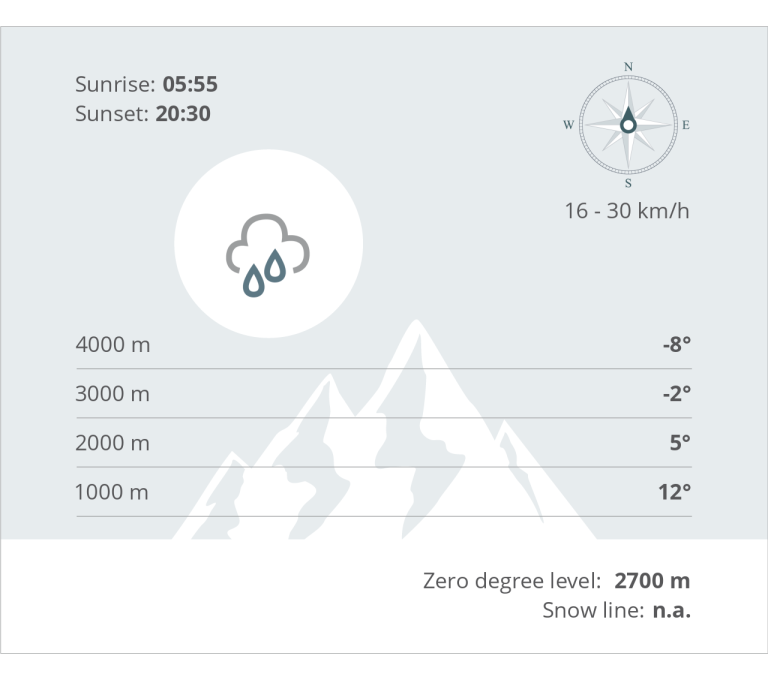 Mountain weather
The last showers on the main alpine crest and on the Ortles group will tend to run out, leaving room for the sun. In the Dolomites the weather will be good all day long.
saturday
19
Cloudy
max: 4°
min: -15°
sunday
20
Cloudy
max: 5°
min: -14°
monday
21
Partly cloudy
max: 6°
min: -13°
tuesday
22
Cloudy
max: 6°
min: -13°